Casino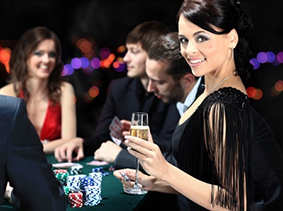 Partake in a evening in the Las Vegas style Casino! Come join the tables of your most loved games such as poker and black jack, or turn up the luck with a variety of slot machines. The Las Vegas Style Casino also offers non-traditional games such as roulette and craps.
Restaurant Deck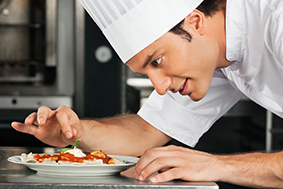 Take your taste buds for a ride at one of the five elegant restaurants with five-star dishes and tasty desserts to please anyone. Four of the five restaurants are included in the cruise price, but perhaps you are wanting a more intimate special dining option try out the fifth restaurant.
The Dining Experience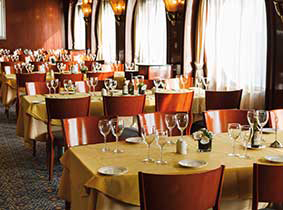 The Grand Celebration offers 5 elegant dining options. Be ready to bring your appetite for the wide variety of options. Guest are presented with the flexibility to choose upon boarding at which times and where they would choose to eat.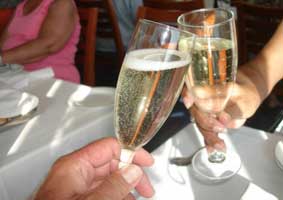 Planning where you will stay and what you're going to do on your vacation should all be part of the fun and excitement! At Holiday Cruise Line, our Reservation Staff is focused on making every step of your vacation as easy and pleasant as possible. We know your everyday life can be stressful and the whole purpose of taking a vacation is to unwind and recharge your batteries. That's why our trained experts are available 7 days a week to assist you; so you can relax knowing we're here to help you customize and confirm your travel arrangements. All you need worry about is the important stuff… like what to pack!